📍 BACHATA FUSION FESTIVAL 2023 – CARNIVAL EDITION🗓 10th – 12th FEBRUARY 2023, REGENSDORF (SWITZERLAND) 🔥Promo Discount Available. Are you ready to enjoy Carnival 2023? Bachata Fusion Festival presents their winter festive edition in Regensdorf (Zurich, Switzerland). The event will...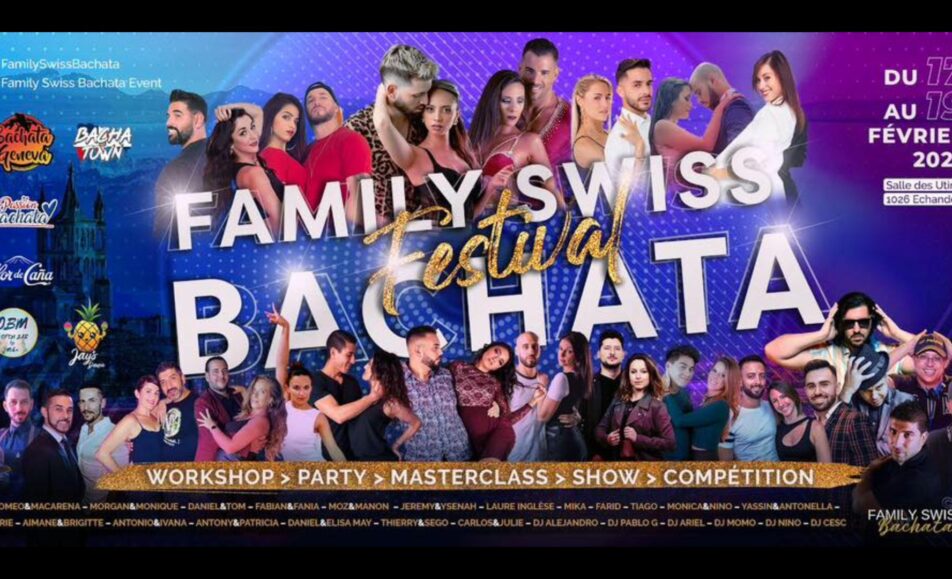 📍FAMILY SWISS BACHATA FESTIVAL🗓 17th – 19th FEBRUARY 2023, ECHANDENS (SWITZERLAND) Family Swiss Bachata, a festival that aims to bring together teachers, schools and dancers from across the alipne country. The event will take place between 17 – 19th February in...
📍 BACHATA GENEVA FESTIVAL 2023🗓 31st MARCH – 3rd APRIL 2023 – GENEVA (SWITZERLAND)🔥 Promo Discount Available After the succesful Bachata Geneva Festival '22 arrives a new edition to the swiss city, between 31st March – 03rd april. With their motto the...