🔥 Promo Discount code Available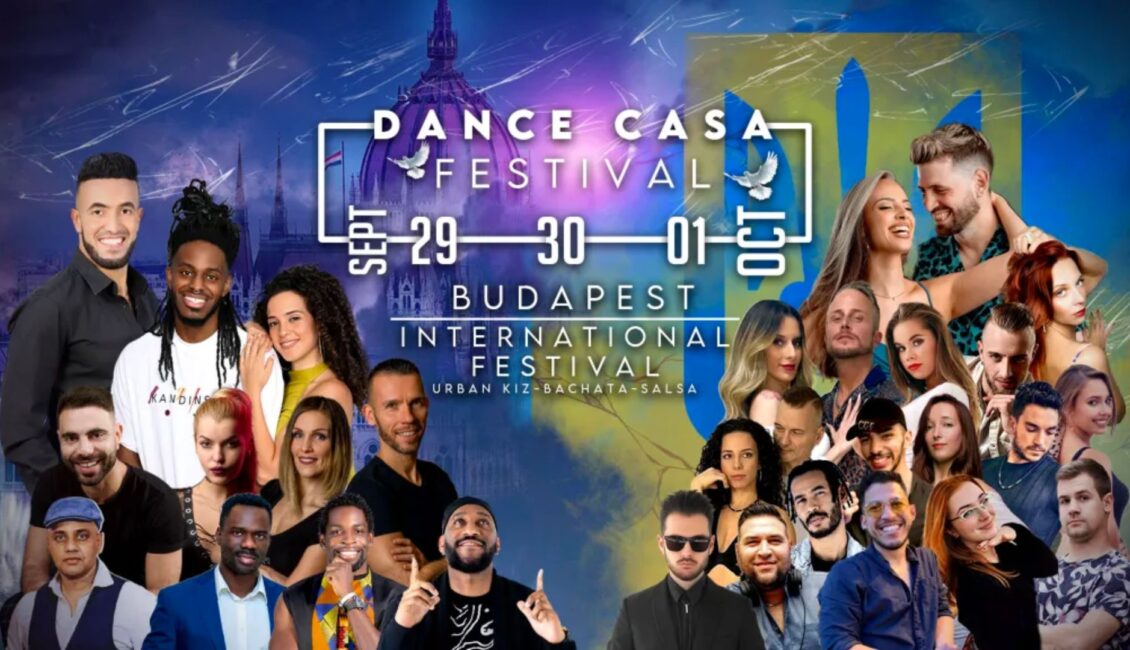 📍DANCE CASA FESTIVAL 2023 – BUDAPEST EDITION
🗓 29th SEPTEMBER – 01st OCTOBER 2023, BUDAPEST (HUNGARY)
🔥 Promo Discount Available

Dance Casa Festival, a new bacha-kizz festival to be held in the heart of Europe, in the beautiful city of Budapest, Hungary. Originally the event was planned to be held in Kyiv, Ukraine. There will be up to 3 parties (and pre-party and after-party) with workshops, 3 dance flors (SBK) and guests & taxi dancers, in both Kiz & Bachata styles.
ADD PROMO CODE: bachatalovesme



✮✮✮ ARTIST LINE-UP ✮✮✮
⭐️ Daniel & Tom
⭐️ Demetrio & Silvia
⭐️ Barni & Lili
⭐️ Nino & Olya
⭐️ Misi & Gyöngyi
⭐️ Claudio & Aleksandra
more to be announced.

* Bachata DJs
DJ Dimen5ions
DJ Nino
DJ Maikiu
DJ MomoLatino
Urban kiz DJs: DJ Snakes, DJ Lenhy, DJ Poema Beats, DJ Azimbo, DJ Dva
Kizomba instructors: Said Dstreet, Audi & Laura, Asia Voronova, Eddy & Rita, Mou Oulad
with taxidancers & Dance Crews

🏨 University of Physical Education
Testnevelési Egyetem ("K" épület)
Address: Budapest 1123, Alkotás u. 48-50, Hungary.
https://goo.gl/maps/RwCZkUG6M3QscALn8

🎟 Buy your passes here (VIP passes, full pass & party pass)

More information: www.sbkbudapest.com
More info about accomodation from organization.
Gold Hotel Budapest: 10 min by walk

Promo code: dancecasa
Novotel Budapest City : 3 min by walk
Jagelló Hotel : 5 min by walk
Hotel Charles: 8 min by walk
Hotel Mediterran : 8 min by walk
ibis Budapest Castle Hill: 11 min by walk
Mercure Budapest Castle Hill : 11 min by walk
Contact: support@sbkbudapest.com

Organizers expect: M – Between 300 – 600 participants

🗓🕺🏻Sunday party: Will take place. Check official website for final program and schedules.

More info from the organization: