🔥 Promo Discount Available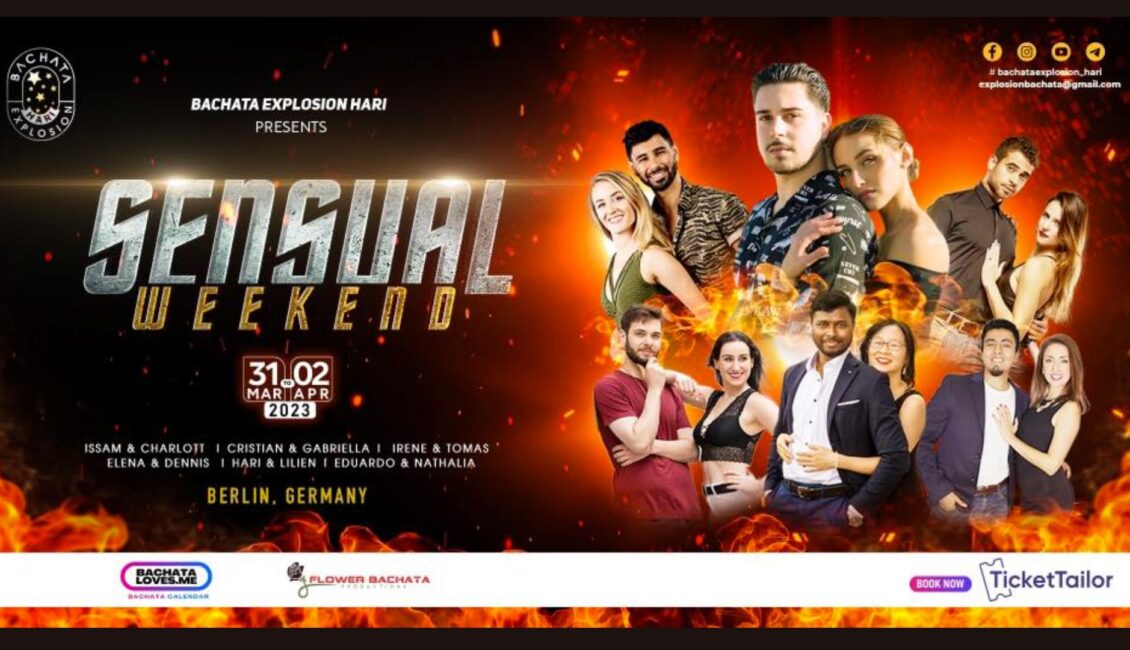 📍 BACHATA EXPLOSION – SENSUAL WEEKEND
🗓 31st MARCH – 02ND APRIL 2023 – BERLIN (GERMANY)

Bachata Explosion brings to Berlin another "small format" weekend for Bachater@s and created by bachateros. This time it will be the second edition of their "Sensual Weekend" that will mix local talent & international bachateros in +12h workshops and 2 night parties and a lady style bootcamp. The event is organized by local Elena, Dennis, Haris.

✮✮✮ ARTIST LINE-UP ✮✮✮
⭐️ Cristian & Gabriella (Seville)
⭐️ Tomas & Irene (Mallorca)
⭐️ Eduardo & Nathalia (Frankfurt)
⭐️ Issam & Charlotte (Hamburg)
⭐️ Dennis & Elena (Berlin)
⭐️ Hari & Lilien (Berlin / Hamburg)

🎧 DJ DenisS
🏨 Location to be confirmed.
🎟 Full passes from 65€ (early bird) – 75€.
🎟 Buy your passes here – Ticket Link
🙎🙍🏻‍♀️ Festival size: S – Less than 300 participants.
🗓🕺🏻Sunday night party: Not planned
More info from the organization:
Email: bachata.explosion@gmail.com
Mobile : +49 15735134104 / +49 1625386495