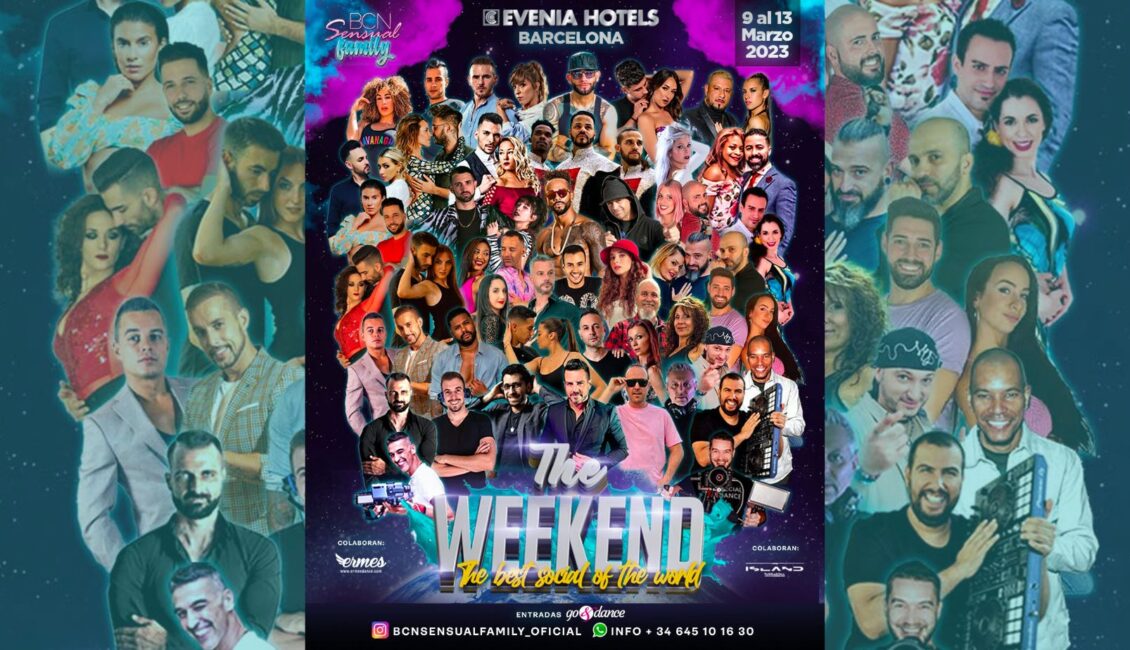 📍 BCN SENSUAL FAMILY – THE WEEKEND 2023
🗓 9 – 13TH MARCH 2023 – LLORET DE MAR

The second edition of BCN Sensual Family weekend for 2023 arrives this year with an extended line up and renewed location. The continuation event of what was the former "BCN Sensual Weekend" in Santa Susanna moves now to Lloret de Mar, to the well known Evenia resort. Check this really interesting lineup with international artists & DJs. The event will be bachata but with a touch of Salsa & Kizomba, with instructors of this dances and social rooms to dance SK during whole night too. Finally it will be an extended XXL version, as it's 5 days and 4 nights event.
✮✮✮ ARTIST LINE-UP ✮✮✮
⭐️ Ataca
⭐️ Korke & Judith
⭐️ Luis & Andrea
⭐️ Abdel & Lety
⭐️ Carlos Espinosa & Idaira
⭐️ Truji & Gloria
⭐️ Fausto Félix & La fuerza Kingsmen
⭐️ El Tiguere & Bianca
⭐️ Dario & Sara
⭐️ Sara López
⭐️ Lau & July
⭐️ Chiquito y su dominican Power
⭐️ Jorge Camagüey
⭐️ Franco Rocha
⭐️  Chris Well
⭐️ Iker & Rebe
⭐️  Oscar & Neus
⭐️ Elsa & Sergi
and many more local artists & instructors…

Buy your tickets on Go&Dance
ASÍ ES COMO SE VERÁ EN TU WEB