🔥 Promo Discount Available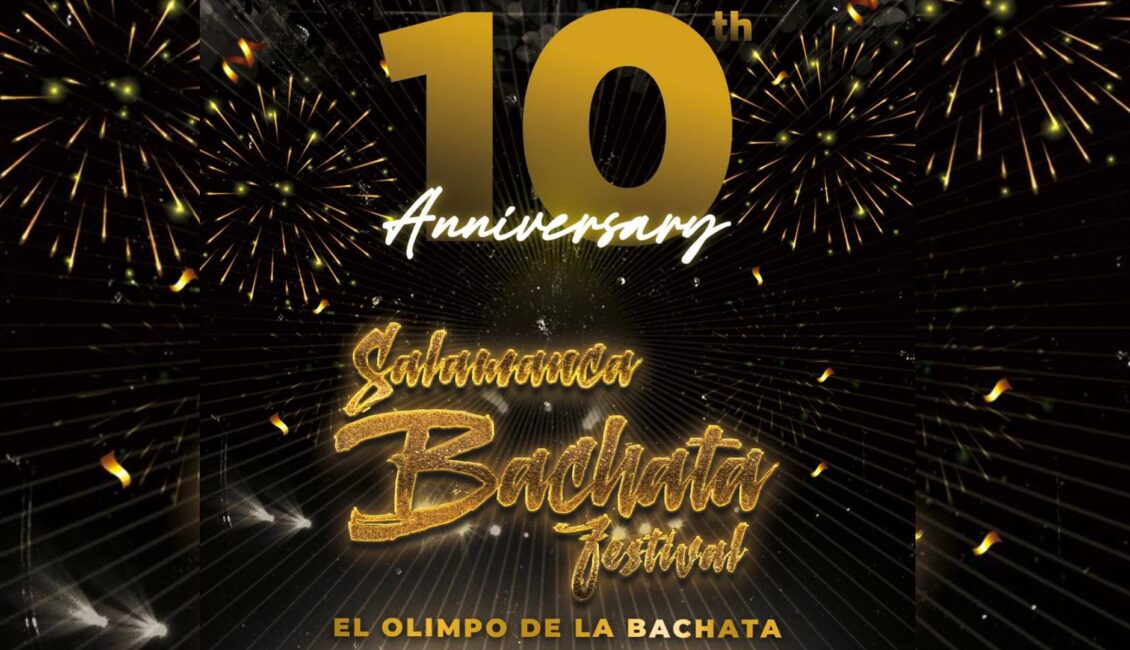 📍 SALAMANCA BACHATA FESTIVAL 2023
🗓 01th – 04th DECEMBER 2023 – SALAMANCA (SPAIN)
🔥 Promo Discount Available

Salamanca Bachata Festival, by Carlos Espinosa is celebrating this year the 10th edition anniversary. A quality dance festival in the middle of Spain that also includes the World Bachata Fusion competition. The event will be held at Hotel Doña Brígida – Salamanca Forum. The organizers claim to have "one of the best socials of Europe". This year there will be also a Bachata Fusion Ladies Cup and a Jack & Jill Social Competition or a Bachata Heels masterclass. Hotel will be hosting only guest from the festival.


✮✮✮ ARTIST LINE-UP ✮✮✮
Full line up to be released.
🏨 Hotel Doña Brígida, Salamanca, Spain
Avda. del Tormes, 37185 Villamayor, Salamanca
🎟 Full pass from 75 euros (early birds). Options of VIP passes.
Buy your pass here

Buy discounted tickets on Go & Dance website

Book your acommodation for Salamanca Festival in this link
🙎🙍🏻‍♀️ Festival size: TBC
🗓🕺🏻Sunday party: TBC