🔥 Promo Discount code Available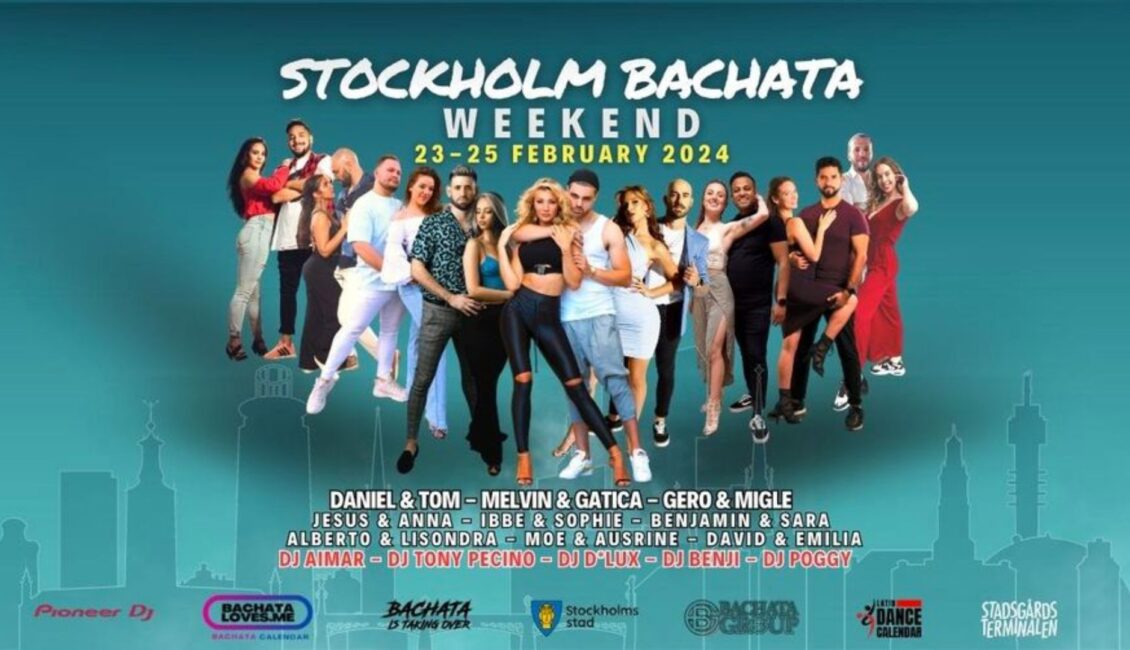 📍STOCKHOLM BACHATA WEEKEND 2024
🗓 23 – 25th FEBRUARY 2024, STOCKHOLM (SWEDEN)
🔥 Promo Discount Available

This 3-day festival, by DJ DLux and crew will feature international and national bachata artists, over 10 hours of workshops, 3 big parties, and special guests from all over Europe. There will be more than 40 nationalities present and you will be also able to experience the growing bachata communities in Scandinavia. Workshops and parties will be in a venue with 800m2 dance floor.
✮✮✮ ARTIST LINE-UP ✮✮✮
⭐️ Melvin & Gatica 🇫🇷/🇳🇴
⭐️ Gero & Migle 🇪🇸/🇱🇹
⭐️ Daniel & Tom 🇮🇱
⭐️ Jesus & Anna 🇪🇸/🇪🇸
⭐️ Benjamin & Sara 🇩🇰/🇩🇰
⭐️ Moe & Ausrine 🇸🇪/🇱🇹
⭐️ Ibbe & Sophie 🇸🇪/🇳🇱
⭐️ David & Emilia 🇨🇴/🇸🇪
⭐️ Alberto & Lisondra 🇨🇴/🇮🇳

🎧 DJ Tony Pecino
🎧 DJ D'Lux
🎧 DJ Benji
🎧 DJ Poggy
🎧 DJ Aimar

🏨 Stadsgårdsterminalen, Slussen
info@stockholmbachataweekend.com
@Stockholmbachataweekend

🎟 Buy your passes here
Buy Now – Discount Available
ADD PROMO CODE: BACHATALOVESME

🙎🙍🏻‍♀️ Festival size: TBC

✈️ Travel information:

More info from the organization: