🔥 Promo Discount Available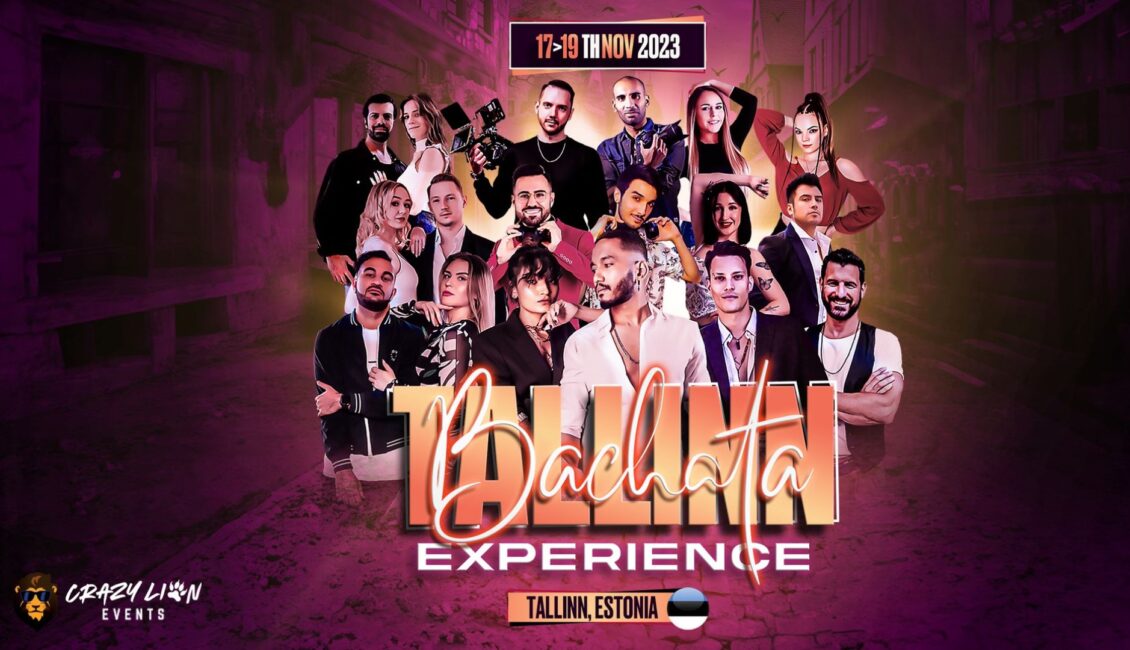 📍 TALLINN BACHATA EXPERIENCE
🗓 17 – 19th NOVEMBER 2023, TALLINN (ESTONIA)
Second edition of this cooperation between Crazy Lion & Tallinn Bachata Studio, that will bring Bachata Experience back to Estonia. A small but succesful format event with international & national artists, plus 10 hours of workshops and two big night parties (friday & saturday), in a small country that is quickly developing bachata. There will be also 3 days of workshops & jack – jill competition.

✮✮✮ ARTISTS LINE-UP ✮✮✮
⭐️ Cornel & Rithika 🇮🇳
⭐️ Sorush & Elise – Let's Play 🇸🇪/🇪🇪
⭐️ Roger Cracco 🇬🇧
⭐️ Iban Astigarraga 🇬🇧/🇪🇸
⭐️ Rado & Anastassija 🇪🇪
⭐️ Vrajim 🇫🇮
⭐️ Pinja 🇫🇮
⭐️ Imad & Birgit 🇩🇰/🇪🇪
⭐️ Endija Džindža 🇱🇻
⭐️ Janette Kr 🇪🇪
More artists to be confirmed.


 DJs
DJ Pablo G (CH/ES)
DJ Summat (CH)

🎟 Buy your tickets at TicketTailor
Full pass from 80€. Party pass available from October.
ADD PROMO CODE: BACHATALOVESME 
Promo Discount Available
TICKET POLICY: Tickets are non-refundable and purchases are final. We do offer the opportunity to sell tickets and change the name of the passes for a 5€ name change fee. Name Change policy is only possible for Fullpass + Party Pass, not for day passes + single party tickets.
Recommended Hotels by organization: Economy Hotel Tallinn, St. Olav Hotel, Three Crowns Residents
Tallinn City Apartments Residence, Nordic Hotel Forum

🏨 Venue:
Bachata Studio Tallinn
Address: Kopli 25, 10412 Tallinn

🗓🕺🏻Sunday party: No. Main parties will be friday & saturday. But sunday there will be workshops.

More info from the organizers:
Crazy Lion Events
Mail: crazylionpro@gmail.com