Benidorm it's a usual summer destination in Spain for salsa & bachata festivals. Between 30th June - 6th July arrives a new edition of the Benidorm Bachata Congress. Besides the traditional parties and workshops, the event also highlights masterclasses from Ataca & La Alemana and Daniel & Desirée.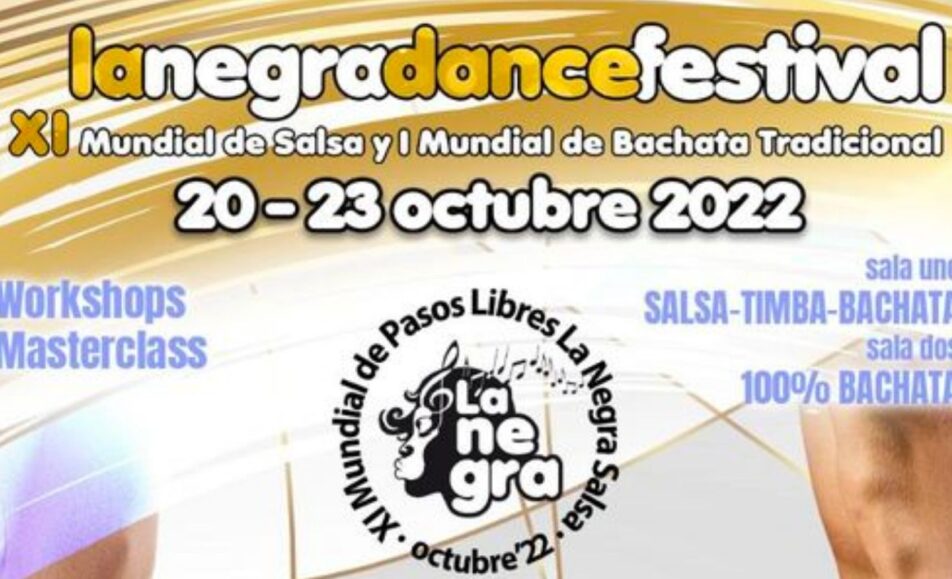 Are you both salsa & bachata lover? Then don't miss La Negra Dance festival, by Evelyn La Negra, this autumn in benidorm. The organization promises: "avant-garde artists, workshops, beaches, swimming pools, parties and world-famous competitors from more than 20 countries" in the event holding the prestigious World Free Steps La Negra Salsa, on it's 9th anniversary. And first time, the World Free steps traditional bachata competition.
DJ's Bachata Congress aka "The Bachata Social" it's a new proposal from the DJ community to the social dancers. In their second edition there will be International & national DJ's for more than 20 hours of social dance. Event will be held in Gran Hotel Bali, in Benidorm.