🔥 Promo Discount Available
📍 BACHATA SENSUAL WORLD CONGRESS 2024
🗓 5 – 8TH JANUARY 2024 – LLORET DE MAR

🔥 Promo Discount Available
The second edition of Bachata Sensual World Congress (BSWC) by Korke & Judit will take place in Lloret de Mar (Costa Brava) in January 2024, becoming one of the first TOP festivals of the year to attend.

Fans of Bachata Sensual from all over the world will meet in this top level dance congress, where you will be able to lear from great worldwide artists, the pioneers of Bachata Sensual, Korke & Judith, and many Bachata Sensual artists, teachers & ambassadors.
Many participants will repeat in 2024, and good level of bachater@s is guaranteed. On 2023 edition there were some issues with heat & space, but organisers already working on how to improve it to step up the quality of this already great festival in their first edition. We will be back!
Last year main hotel Evenia was sold out. Also all tickets, so don't wait until last minute to book your passes.
✮✮✮ ARTIST LINE-UP ✮✮✮

⭐️ Korke & Judith
⭐️ Marco & Sara
⭐️ Alex & Desiree
⭐️ Kike & Nahir
⭐️ Truji & Gloria
⭐️ Pablo & Raquel
⭐️ Berra & Laura
⭐️ Cornel & Rithika
⭐️ Carolina Rosa
⭐️ Full Project
⭐️ Yaiza Melero
⭐️ Alonso & Noelia
⭐️ Erik & Monika
and many more… to be confirmed.
🏨 Main venue name and address
Hotel Evenia Resort, Sra. de Rossell street, 17310 Lloret de Mar, Girona
Reserve your hotel room here
Buy your tickets at Go&Dance:
Don't know how to get to Lloret?
If you don't have car the most convenient way to reach the venue is with Bus (you can take it directly at the airport T1/T2 or from Barcelona Nord Bus Station, located near Arc de Triomf metro station).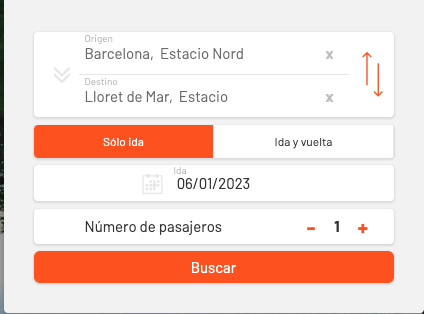 You should buy your tickets online on Moventis Website. When going to Lloret you will find 3 stops, select Lloret Estació. From there you just need to walk 7-8 minutes to the main Venue.

more info: https://www.bswcongress.com/

# Are you looking for other fests in Spain 🇪🇸? #
Check more info in here: Bachata Festivals in Spain.