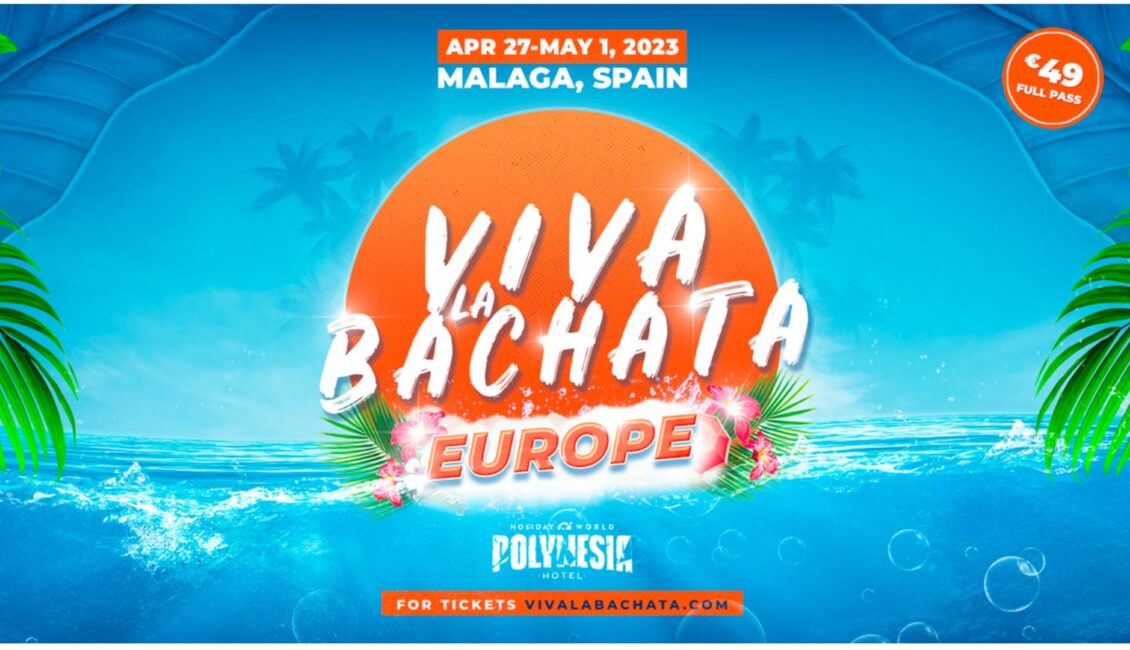 📍 VIVA LA BACHATA EUROPE
🗓 27th April – 01st MAY 2023, MÁLAGA (SPAIN)

Viva la Bachata (US) goes to Europe. A new festival in the booming city of Málaga, in Spain. The event will take place in Holiday World Polynesia Hotel, in Benalmádena (Costa del Sol). A brand new festival that promises "4 Days full of workshops, performances, socials, competition and pool parties". Don't forget to pack your swimsuit. A non-stop bachata holiday & festival with a top lineup of artists & DJ's awaits! And remember their motto is: Sleep less Bachata more!
✮✮✮ ARTIST LINE-UP ✮✮✮

⭐️ Dario & Sara
⭐️ Melvin & Gatica
⭐️ Luis & Andrea
⭐️ Kike & Nahir
⭐️ Vladi & Ximena
⭐️ Photomas
and many more to follow up.

🎧 DJ Alejandro
🎧 DJ Husky
🎧 DJ Emerzive
More to be confirmed in upcoming weeks.