📍 MADE IN CÁDIZ 2023
🗓 09 – 12TH FEBRUARY 2023 – CADIZ (Spain)
"Made in Cádiz – The Original" claims to be the best place to continue learning & improving your Bachata, as Bachata sensual was born in Cadiz.
After a break in 2021, and a successful return in 2022 MIC returns to Andalucia in February with "Workshops, shows, parties and many more surprises!!" As every edition the event will be held in Hotel Bahía Sur, located in San Fernando, Cádiz, Spain
The Full Pass is available from 60€ & Party Pass available from 40€. And this year it's possible to book hotel & pass from same link.

PS. Yes, it's the festival that won't play remixes.

✮✮✮ LINE UP✮✮✮

⭐️ Pablo & Raquel
⭐️ Truji & Gloria
⭐️ Ronald & Alba
⭐️ Kike & Nahir
⭐️ Korke & Judith
⭐️ Kike & Fania
⭐️ Chaves & Silvia
⭐️ Charlie & Vero
⭐️ Evelyn la Negra
Event will happen in Hotel Bahía Sur in Cadiz.
From the following link you can buy FullPass from 60€ and Full Master Pass 120€.
Also hotel reservation possible online.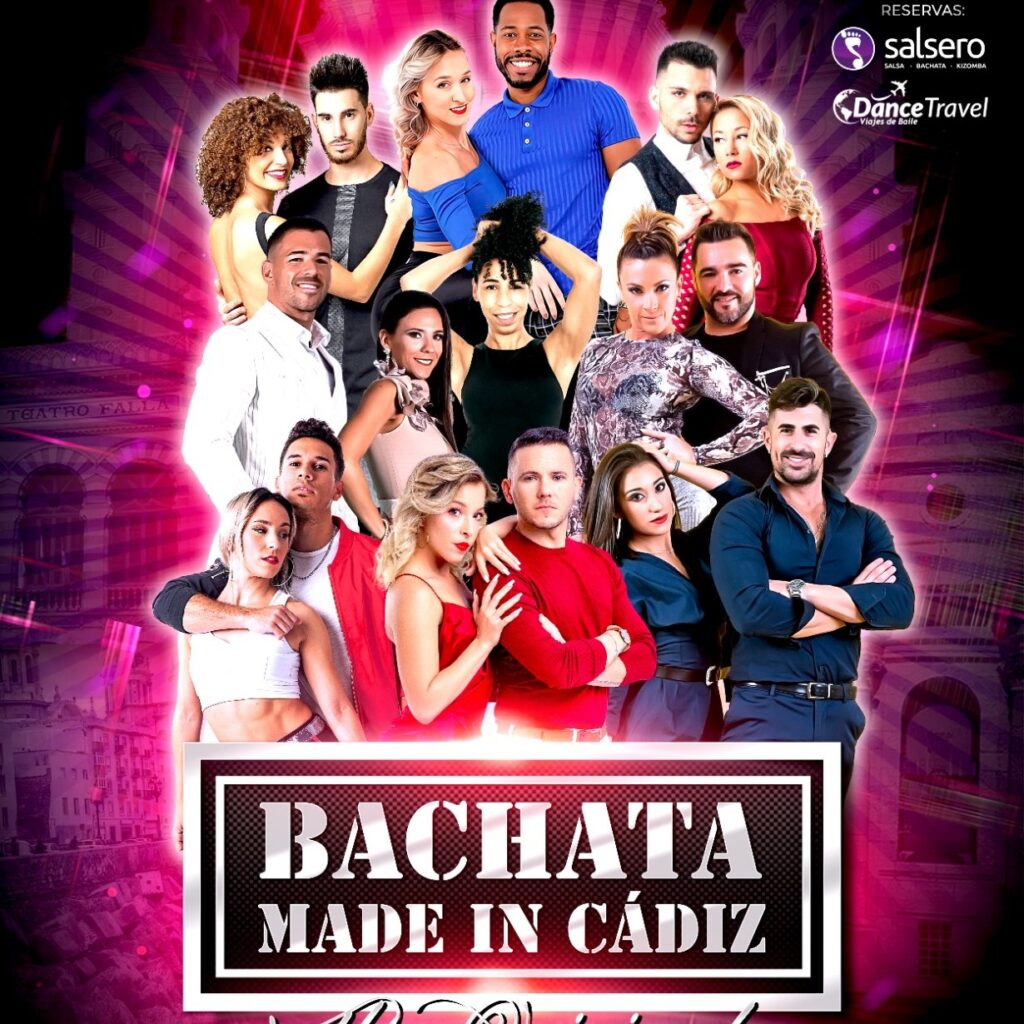 # Are you looking for other fests in Spain 🇪🇸? #
Check more info in here: Bachata Festivals in Spain.