🔥 Promo Discount Available
📍 BACHATA SENSUAL WORLD CONGRESS
🗓 6 – 9TH JANUARY 2023 – LLORET DE MAR

🔥 Promo Discount Available
The first third edition of Bachata Sensual World Congress (BSWC) by Korke & Judit will take place in early 2023 (after being postponed different years due global Pandemic) in Lloret de Mar (Costa Brava)
In this congress, near Barcelona, you will be able to learn from the best worldwide artists and pioneers of Bachata Sensual, Korke & Judith, as many other Bachata Sensual artists, teachers & ambassadors.
As the organizers promise there will be "quality training, amazing artists, and great parties" & "all shows from these talented international and national artists will be showcased during the 3 nights, as well as shows from all Sensual Teams from all over the world. A festival that probably will bring many international & good level of bachater@s.
LAST ROOMS AVAILABLE 🏨
Book your Hotel here >> Hotel Reservations in Dance Travel (Evenia Hotels – Main hotel)
Update 30th december. Hotel is almost sold out. Rooms will also close sales at midnight 30th december.
✮✮✮ ARTIST LINE-UP ✮✮✮

⭐️ Korke & Judith
⭐️ Marco & Sara
⭐️ Luis & Andrea
⭐️ Berra & Laura
⭐️ Kike & Nahir
⭐️ Truji & Gloria
⭐️ Kiko & Christina
⭐️ Pablo & Raquel
⭐️ Chaves & Silvia
⭐️ Sara Panero
⭐️ Evelyn La Negra
⭐️ Pamela & Carlos
⭐️ Bachata Passion
⭐️ Jorge & Aroa
⭐️ Alonso & Noelia
⭐️ Javi & Mariluz
⭐️ Ofir & Ofri
and many more…
🏨 Main venue name and address
Hotel Evenia Resort, Sra. de Rossell street, 17310 Lloret de Mar, Girona
LAST ROOMS AVAILABLE 🏨 Hotel Reservations in Dance Travel (Evenia Hotels – Main hotel)
Buy your tickets at Go&Dance:
Don't know how to get to Lloret?
If you don't have car the most convenient way to reach the venue is with Bus (you can take it directly at the airport T1/T2 or from Barcelona Nord Bus Station, located near Arc de Triomf metro station).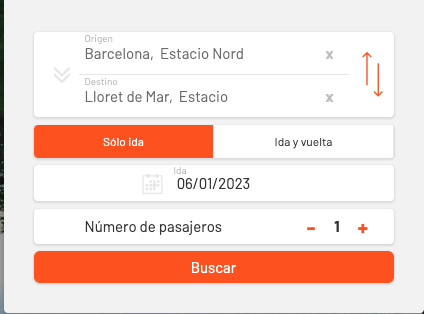 You should buy your tickets online on Moventis Website. When going to Lloret you will find 3 stops, select Lloret Estació. From there you just need to walk 7-8 minutes to the main Venue.

NEW!!! On 20th December Organization added new bus transfers from T1 Airport to The Venue for Friday & Saturday.

more info: https://www.bswcongress.com/

# Are you looking for other fests in Spain 🇪🇸? #
Check more info in here: Bachata Festivals in Spain.