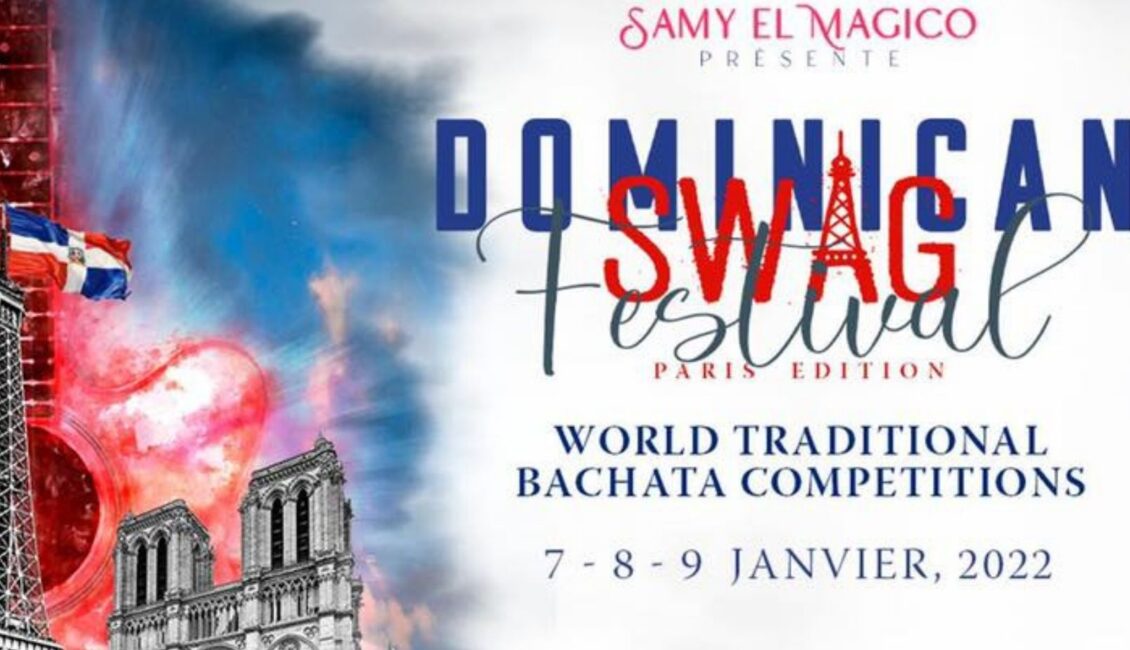 ***POSTPONED TO 2023***
📍 DOMINICAN SWAG FESTIVAL PARIS
🗓 7 – 10TH JANUARY 2022 – PARIS
Moved from Amsterdam to Paris, the Dominican Swag Festival 2022 promises to bring the Best Dominican instructors lineup & the world's first Dominican Bachata competition. A weekend full of music, Dance & Culture 100% Dominican.
A festival where you can not just find bachata, but also other generes like Bachata, Merengue & Dembow. With competitions for couples and footwork, live band & Dominican food.
The main organizer, Samy El Magico, assures that this festival will "bring together all the artists, teachers, dancers, lovers of Dominican bachata!" 🇩🇴
✮✮✮ ARTISTS LINE-UP ✮✮✮
SAMY EL MAGICO
FRANK SANTOS & NATALI
ARGENIS & CAROLINA
GABY & ESTEFY
CAROLINA ROSA
ANTHONY & CARLA
CRISTIAN & KATERINA
BHAVIN & SOONRUTA
RICKY & NANDA
ALBERTO VASQUEZ
MARIA RODRIGUEZ
CHOCO
JR EL ARTISTA & GAETANA
FRANCISCO & XIOMARA
JULIO & LINDA
MELINE TEULIER
ERICK ORTIZ
OSCAR NIÑO
ADAM & KAT
DAVID & FARZANETH
KURIKO

⭐️ Other relevant info from organization:

"✦ SATURDAY, JANUARY 8th 2022: WORLD TRADITIONAL BACHATA COMPETITIONS

✦The WORLD'S FIRST DOMINICAN BACHATA COMPETITIONSTHE WTBC is an international Bachata dance competition, inspired by the Bachata dance contest in Dominican Republic.

PRICES
— FULL PASS: 89€
*The full pass includes workshops, and parties for the weekend (Friday to Sunday)
— COMPETITION PASS -> 60€** The Competition pass includes registration and participation (2 COMPETITION PASS for couple / 1 para footwork)to the World Traditional Bachata Competition
Tickets : http://my.weezevent.com/dsf-2022✦

PLACE
✦AUPRA DANSES
51 Bd de la Liberté
92320 Châtillon
Metro : Châtillon – Montrouge
✦ CONTACT ✦
Samy el Magico
bachatafrenchkiss@gmail.com