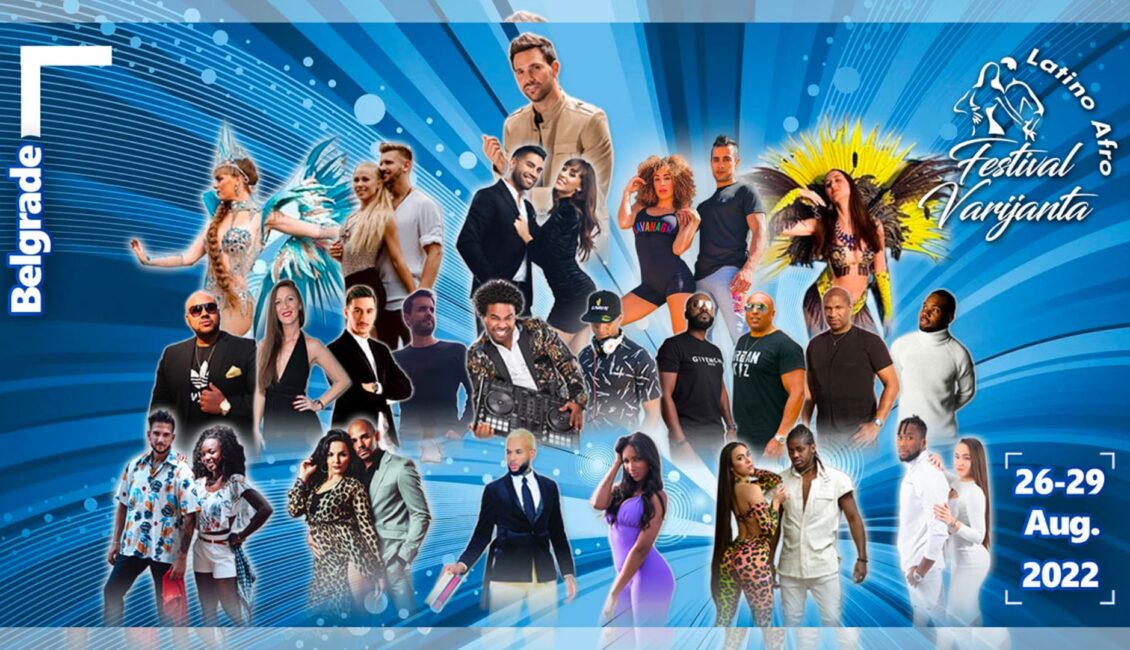 📍 LATINO AFRO FESTIVAL VARIJANTA
🗓 26 – 29th AUGUST 2022, BELGRADE (SERBIA)

In Belgrade, the capital of Serbia, arrives a new SBK festival. The organizers present it as "one in a lifetime experience with a perfect combination of partytime and workshop, where the best international stars in Cuban salsa, salsa crossbody, kizomba, Bachata". Belgrade, famous for the nightlife & party people, will host this new event, including a live concert by Dani J.

✮✮✮ BACHATA ARTIST LINE-UP ✮✮✮
⭐️ Marco & Sara
⭐️ Abdel & Lety
⭐️ Janis & Zoe.

🎧 DJ Tronky
🎧 DJ Khalid
🎧 DJ Lena

⭐️ In Salsa & Kizomba, there will be international artists as Juan Matos, Bersy Cortez, Alexander Carbo & Alessia, Enah & Pocahontas, Chamalo, and many more. Party by the Lakes, more than 30 workshops, crazy night parties and plenty of other activities.

Buy your tickets here:
https://varijantafestival.com/
https://new.tickets.rs/event/latino_afro_festival_varijanta_1285

More info from the organizers: