🔥 Promo Discount Available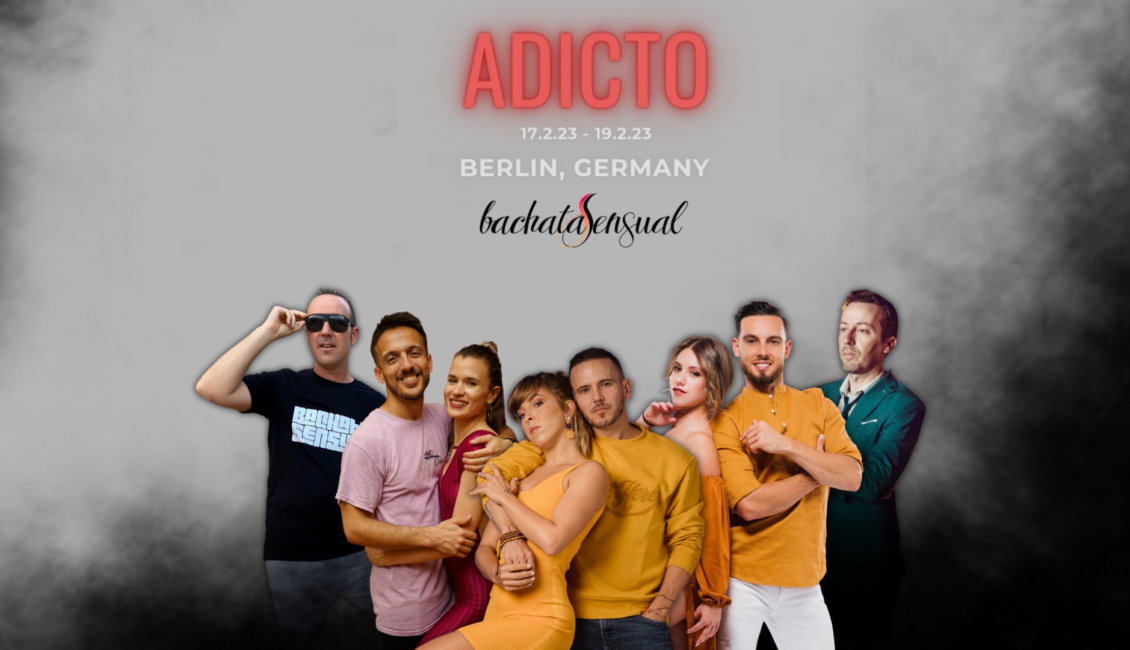 📍THE BIG 2. KORKE & JUDITH – ADICTO BACHATA EXPERIENCE
🗓 17th – 19th FEBRUARY 2023 – BERLIN (GERMANY)

🔥 Promo Discount Available
In mid February join the Adicto Team in Berlin for the second round of their "Big" events. Big in terms of the participants, but in a small-sized format to get closer and the most of your time with Bachata stars. After the first edition that brought Grupo Esencia & Marco – Sara to the german capital, now it's time for the creators of Bachata Sensual Korke & Judith, from Spain. They will be joined by BS Ambassadors & world champions Alonso & Noelia and two fantastic bachata producers DJ Tony Pecino & DJ Nassos B.
✮✮✮ ARTIST LINE-UP ✮✮✮
⭐️ Korke & Judith 🇪🇸
⭐️ Alonso & Noelia 🇪🇸
⭐️ Erol & Martina 🇩🇪
🎧 DJ Tony Pecino
🎧 DJ Nassos B
The Adicto events have a "limited numbers of participants to ensure familiarity and intimacy" in the event there will be 6h of workshops, 1h of styling by KJ and a not-included in Full Pass Masterclass. There will be two main parties (Friday & Saturday).

🏨 Main venue at Tak Theater Aufbau Kreuzberg
Prinzenstraße 85 F, 10969 Berlin, Alemanya



If you want more from Adicto Family you can also join in:
Adicto – Big 3
Adicto Berlin Bachata Festival

# Are you looking for other fests in Germany 🇩🇪 ? #
Check more info in here: Bachata Festivals in Germany.