🔥 Promo Discount Available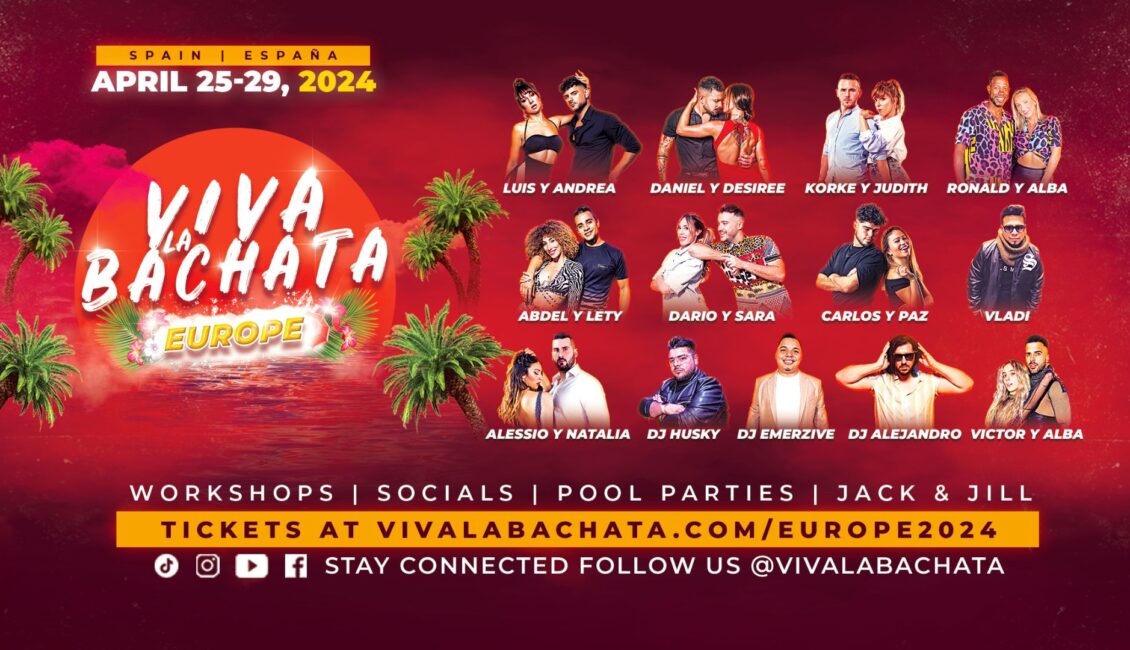 🔥 Promo Discount Available
📍 VIVA LA BACHATA EUROPE 2024
🗓 24th April – 29th April 2024, MÁLAGA (SPAIN)

Viva la Bachata (US) returns to Europe in 2024 for their second edition in the sunny city of Málaga, in Spain. The event will take place again in Holiday World Polynesia Hotel, in Benalmádena (Costa del Sol), but this time with "All-inclusive" option for hotel guests and more rooms available. In this edition there will be again "4 Days full of workshops, performances, socials, competition and pool parties". A non-stop bachata holiday & festival with a top lineup of artists & DJ's awaits! And remember their motto is: Sleep less Bachata more!

✮✮✮ ARTIST LINE-UP ✮✮✮

⭐️ Luis & Andrea
⭐️ Daniel & Desiree
⭐️ Korke & Judith
⭐️ Ronald & Alba
⭐️ Abdel & Lety
⭐️ Dario & Sara
⭐️ Carlos & Paz
⭐️ Vladi
⭐️ Alessio & Natalia
⭐️ Victor & Alba
and more to follow up.


🎧 DJ Alejandro
🎧 DJ Husky
🎧 DJ Emerzive


More info from the organization:
https://www.vivalabachata.com/europe2024

# Are you looking for other fests in Spain 🇪🇸? #
Check more info in here: Bachata Festivals in Spain.