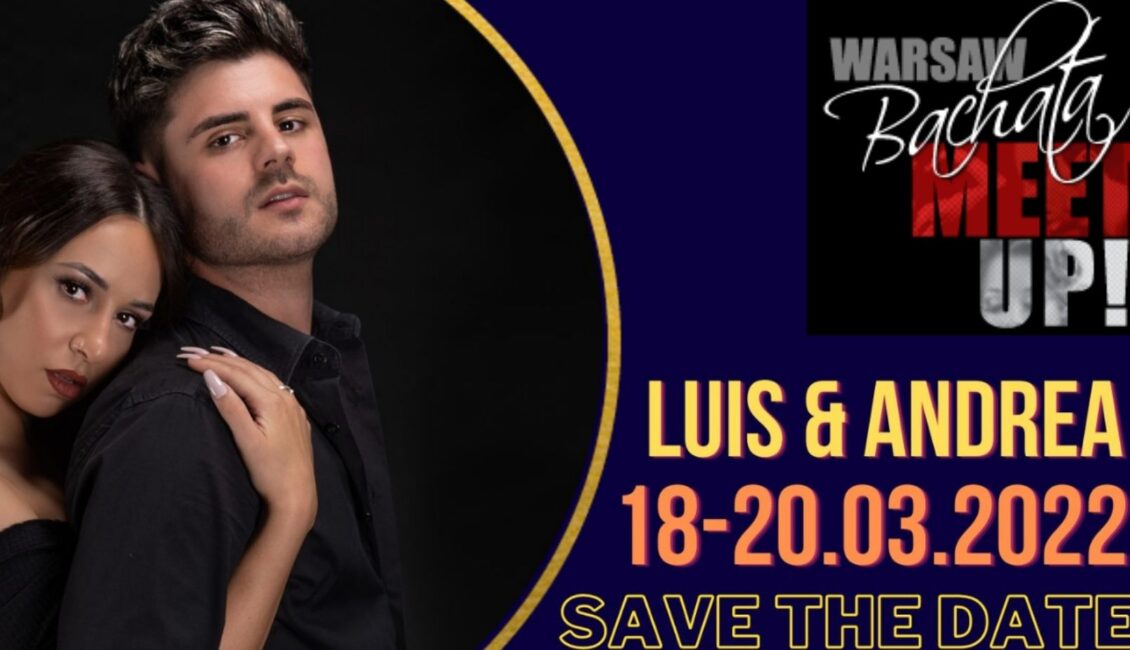 📍 WARSAW BACHATA MEET UP! 7th EDITION
🗓 18 – 20th MARCH 2022 – WARSAW
Know for their social Jack & Jill competition, this March 2022 arrives the 7th edition of Warsaw Bachata Meet Up! A small size event with one international CoupleLuis & Andrea &6h in total with polish bachata instructors – Gregory&Karolina, Daniel&Monika, Kriss&Natalia.
Compared to other events that we highlight here, it's a small size event, but we know their Social Competition attracts good dancers from all over Poland. This year also will be held the first edition of Warsaw Bachata Couple Competition.
---
More info from organization:
Full Pass:
56 euro until 15.12
61 euro until 15.01
66 euro until 13.03
71 euro after 13.03 -at the door

HOW TO BUY YOUR PASS
Registration is simple – please send us an e-mail: kursy@salsaclasica.pl(name, surname, e-mail, phone) and effect payment. The amount due needs to be received by the deadline.

Payment details:
Account name: Salsa Clasica
IBAN: PL72114020040000320273153200
BIC: BREXPLPWMBK

TITLE: Luis & Andrea WBMU name and surname
The possibility of rewriting full pass is possible only if you'll pay the diffrence between past and current price on the Warsaw Bachata Meet Up! account. Possibility of rewriting your pass is possible until 28.02.2022